Stay Determined > Own Lock down > Improve Lives
Since we've entered what I can only refer to as "lock down lite" in the UK, with mixed messages and so much uncertainty... I have made a conscious effort to try and make the most of any extra time I have in order to improve whatever aspects of my life I can. With which I have focused a lot on my foray into Herbalife, both during the challenges and also trying to develop the business side of things. I'm trying my best to take my challenges head on right now, hence the image below (I have been rewatching Dexter for the umpteenth time recently).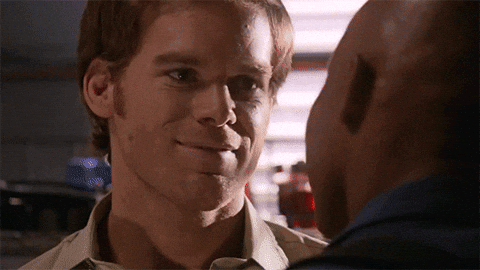 Of course it has not gone perfectly, but honestly I'm proud of my efforts and I have certainly made progress. After getting both my wife and sister involved in April's challenge, I have focused mainly on giving the challenges my best effort. Even doing an extra 2000 reps every other day during May's 21 day Me Vs Me 'Lean in Quarantine' challenge. As you can imagine, I got great results and having shared them I got plenty of fantastic feedback, which was a much need confidence boost. So, I wanted to just talk a little more about how the whole thing works.
The process is straightforward. After you decide that you're interested, you would visit the site of the independent distributor who introduced you to the products. Here you can fill out a wellness profile, which gives you achievable nutritional targets based on your circumstances and goals. Along with this come product recommendations that could help you achieve your goals, from which you can decide what product package you would like. Obviously this will depend on your budget and what suits your needs. You can then choose whether or not to get involved in a challenge, but for £5 the value is insane.
A guided 21 day programme of exercise, nutritio