Glad teacher who damn sure gives an 'F'
Now, this is a story all about how... Just kidding. I'm not going to start all my blog posts with a version of the Fresh Prince, as tempting as it might be. This is a little tale recounting my (little over) a year of teacher training. Strap in it's a bit all over the place and it doesn't even begin to describe things in enough detail. But hopefully it will give people a little insight into what it was like, perhaps inspiring a few who are not quite sure how to get through it or if it is for them.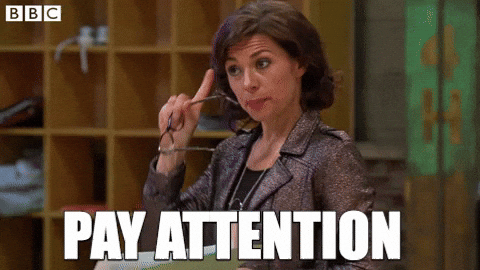 Now, I struggled during my teacher training. Since becoming a parent I was more organised than I had ever been, but I was starting from zero... Teaching requires a whole other level of organisation that was simply alien to me. I was stressed beyond belief and buried in mountains of additional evidence gathering and assignment paperwork to prove I could teach. Managing behaviour is an art in itself and a school direct course is extra intense as you are expected to contribute practically like a member of staff, whilst still being a dedicated student. To be honest it's tough to find the time to do either to your best and even the most efficient, natural professionals took exception to the workload and paperwork required. Add to that making your best efforts to be a dedicated parent, husband, friend, brother, son and all the other roles...it gets a bit much to handle.
The departments had been amazingly supportive in both my schools, but my main school placement was a much more challenging environment. I loved that challenge, but I just struggled to meet it whilst training. Members of staff were off long-term sick, my mentor was off sick with stress for two weeks, the department was beginning to put new schemes of learning in place, many staff were relatively new (one started in September and left by Christmas), I had a complete change of timetable with 8 new classes in the new year and when I went back after my contrasting placement it felt no less frenetic as so many changes occurred whilst I was away.
I have been fighting with depression since I was a teenager and only started truly getting to grips with it recently, I started taking medication in January last year (see - https://www.daddyslog.co.uk/single-post/2018/05/04/Id-like-to-tell-you-somethin-about-me-and-maternal-mental-health-awareness-week). Having admitted I needed help last year and publicly talking about it, I certainly came to realise I was in difficulty and seek help sooner this time than ever before. That sinking feeling in my gut and pressure on my chest had me suffocated and panicked. That's when I make poor decisions and everything can spiral out of control. I did not want to let my students and the school down or myself for that matter, so I stopped and made the scary decision to go off sick and seek help. It does make you feel like a failure and that you're not good enough, it's difficult to admit that you need extra help and support when you see others around you doing fine without it. Don't let that pride shame you into struggling on, it can cause more damage than you realise and has done to me several times in the past.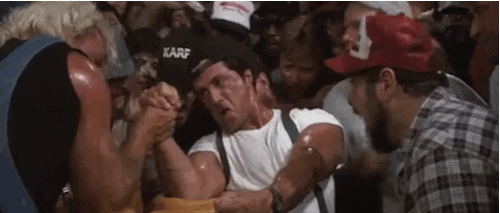 I couldn't tell if it was my depression grinding me down, or stress and fear of failure was simply exacerbating those feelings of inadequacy, but it didn't matter I had to reach out for help. I have a wonderful support system. My wife is very understanding and supportive of my struggles, my family and friends are always there for me when I need them and my kids are well behaved, sweet and surprisingly sensitive for toddlers. During my course I had to take time off and increase my medication. I took on a specialist mentor, did a cognitive behavioural therapy course and eventually went to a counsellor.
Discussions with several of my mentors and the counsellor helped me feel less overwhelmed. But there was no magic solution, it was a slow process that was in large part helped by a change in environment. My second placement school was a much more serene environment. Behaviour management was almost a non-issue, the department was settled into it's rhythms and routines with staff and systems that had been there for a good amount of time. I should have asked to stay as I knew the placement student for science had left, but I didn't think I could. After returning to my main school my struggles resurfaced and I had made the decision to defer until September, when I got a message for the mentor of my second placement saying there was a job available. I was absolutely crestfallen when I realised I was in no position to apply.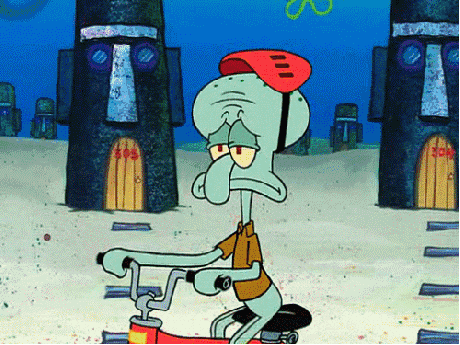 That's when I took immediate action and contacted my course provider to ask if I could finish my training at my second placement school. They graciously accommodated me and I got some time in the school before summer, finishing my placement by October half-term and achieve my qualified teacher status. I am now working 2 days a week supply at that school until Christmas and couldn't be happier with that. I have started to look after myself better and I am improving as a teacher all the time.
I am so glad I sought help and had some amazing support to get me through. I love teaching, the interaction with students is fantastic. It's a tough job in it's current iteration, considering the lack of funding and unreasonable expectations placed upon teachers. However, the feeling you get knowing you can help guide students and have a positive influence on their education and in fact even on them as a person, is uniquely rewarding.
I think what I took from this more than anything is that asking for help is not giving up, it is not a sign of weakness or failure. It is a strength to admit that you are struggling, to open up to the vulnerability you feel at the possibility of a perceived failure and swallowing any pride that might ultimately cause you harm. It's not the success that forges your character, it is how you deal with your difficult moments. Sometimes you can power through on your own and be proud, sometimes you can't and the only shame you will feel is if it all goes wrong because you couldn't admit you needed help.
Seek support rather than hope for it, you'll always be glad you did.
Greg x
#teacher #Teaching #mentalhealthmatters #Fatherhood #Newdads #dagblog #fatherhood #Humour #fatherblog #parentingblog #observations #Daddyslog #Wellbeing #Advice #Honesty #dadblog #mentalhealth #fatherhoodblog